This is How We Flo
Our workflows make it easy to ramp high-volume content production by organising all your teams and processes in a single place.
1. Product Range
The product range is at the heart of all content production, so we keep it up to date at all times. We take information from across your business to give all your teams a single, visual view of what's happening with the range.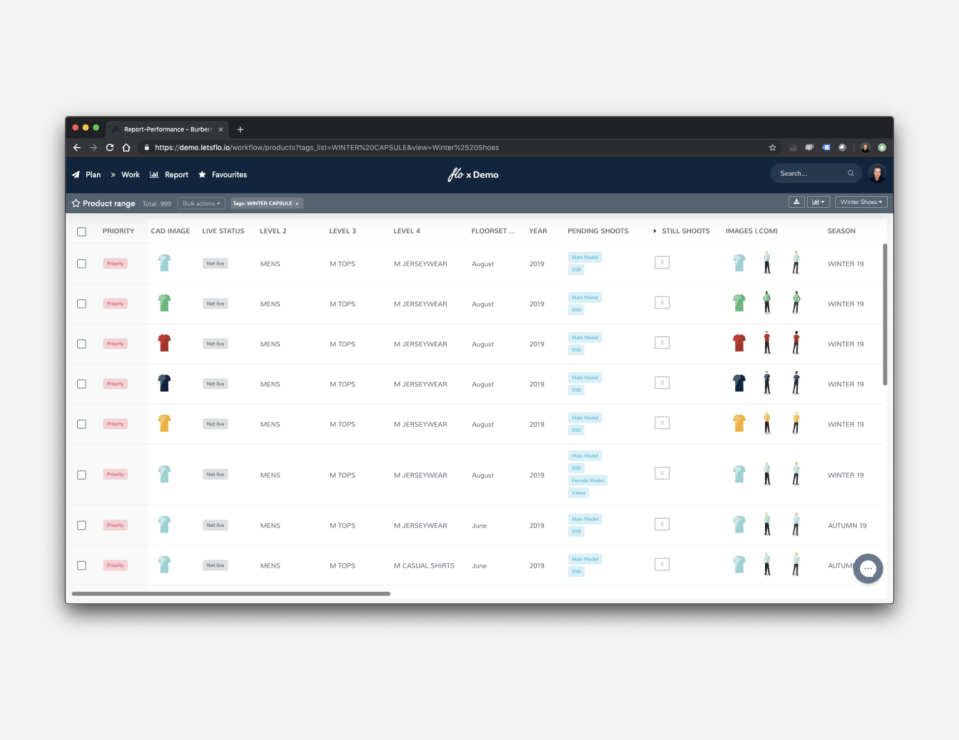 2. Sample Management
Save time ordering samples and cut down on the number of samples you need. Lets Flo's sample management provides the location and status of samples with RFID tracking and barcodes that fit into your production workflows.
3. Styling & Outfitting
Combine products before they're sent to the studio with digital style guides. Meanwhile our workflows capture complete the look data to share across the business.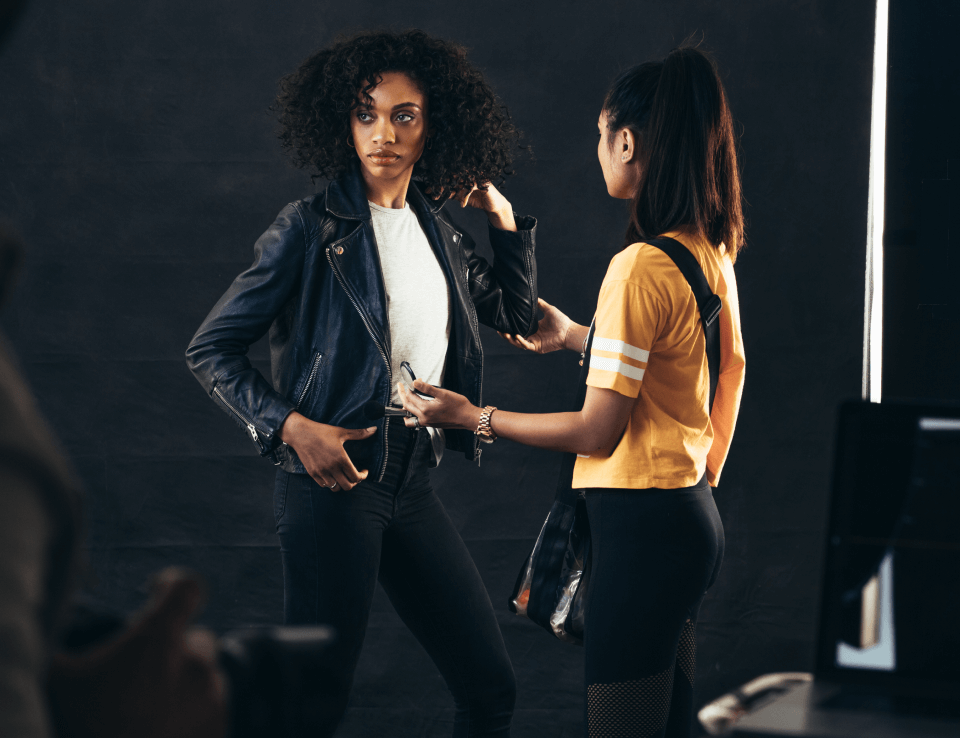 4. Shoots
You'll never go into a shoot more prepared. Our workflows make it easy to understand what needs to shot, and automatically process your files when you're done. Whether you're working with an internal or external studio, you'll cut down on reshoots and production errors.
5. Post-Production
Automated workflows and visual approvals align your team around the range. Transparent status tracking and automatic data sharing with your PIM and DAM means you'll never miss a deadline again.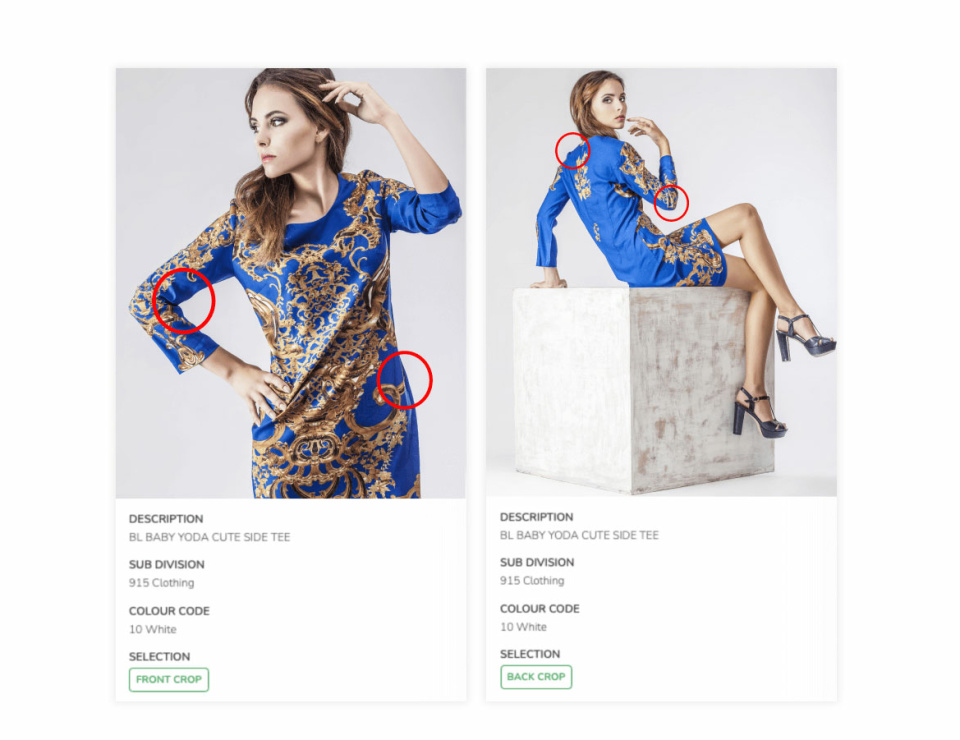 6. Copywriting
Copywriting, sub-editor and translation workflows run separately to post, slashing delivery times and taking pressure off your production targets.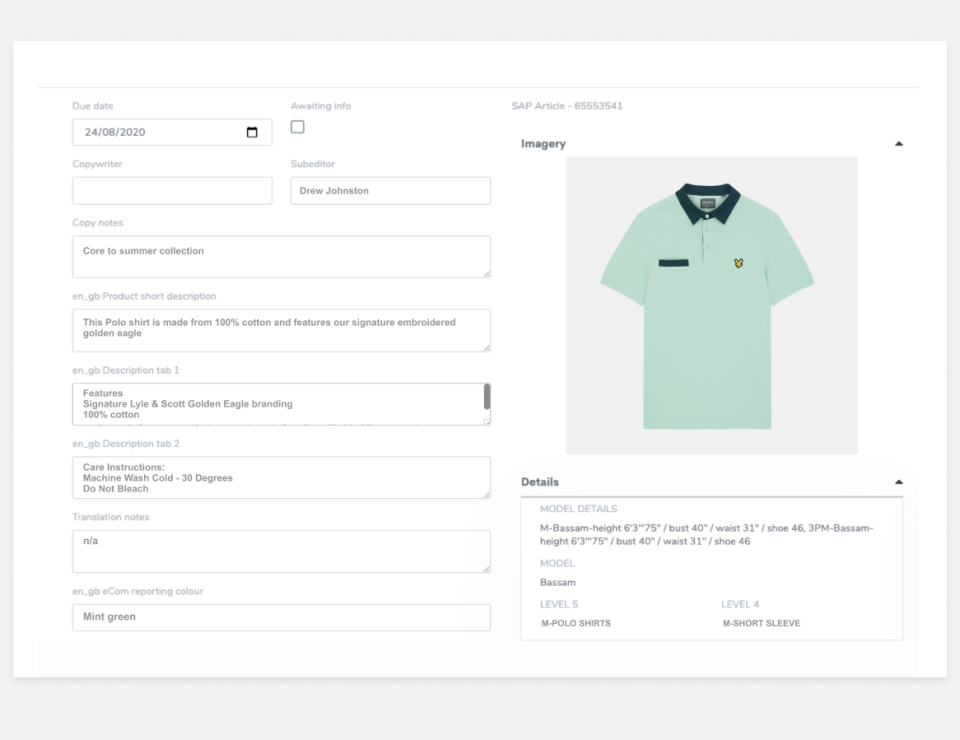 7. Product Live on Site
Push range content to your ecommerce platform or match it with product information and upload it directly to your site. Plus, with digital catalogues just a click away, it's never been easier to share range info with buyers.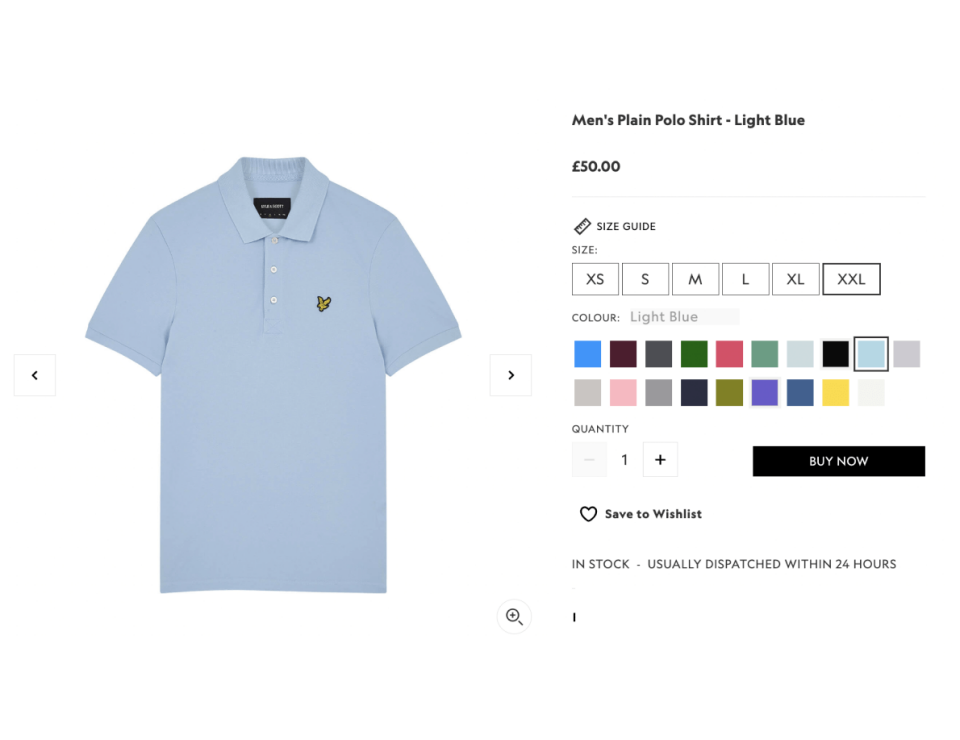 8. Budget & Resource Planning
Manage every stage of production planning from a single dashboard. Pull spend reports for any category, and plan resource for sets and styling sessions. Behind the scenes, integrated workflows manage budget plans and cost approvals, while call sheets, resource plans and spend forecasts are generated automatically.